How Safe is Bitcoin?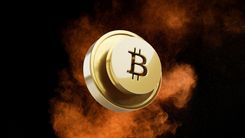 Bitcoin has led the way in the cryptocurrency world for decades now and has worked its way into becoming a household name and the most pronounced asset on investors' lips. The very concept and technology on which the Bitcoin cryptocurrency is founded have attracted criticisms and heavy interest across a large part of the global financial world. Its claims of operating on a uniquely autonomous decentralized system have spurred multiple reactions from nations and citizens alike on the safety of this asset.
The waves behind Bitcoin have shown high and low tides. Bitcoin has scaled enormous hurdles, survived meltdown, and is generally becoming one of the world's most used forms of digital transaction with a top market cap worth many zeros since its invention and progressive adaptation by the financial society. Lots of concerns have been raised regarding the safety and security of Bitcoin, as a large number of people have their investment power poured into the digital currency. Over the years, Bitcoin has improved its security barriers, and this leads us to the question that is perched up at the headline—How Safe Is Bitcoin?
How secure is Bitcoin?
The blockchain, which underpins Bitcoin, is a secure technology. Bitcoin is also decentralized, public, and does not require central head permission. Due to market volatility, Bitcoin may appear to be an unsafe investment. However, here are a couple of reasons why Bitcoin technology is safe:
Bitcoin is decentralized: The Bitcoin distributed network contains over ten thousand nodes worldwide that keep records of all transactions. This vast number of sensor nodes guarantees that if one server or node fails, others may step in. It also eliminates the need to break through one of the servers. The other nodes and servers might prevent you from stealing anything until you control 51% of the nodes, which is implausible.
Bitcoin employs safe cryptography: Is Bitcoin safe? The blockchain supports Bitcoin. Unlike previous financial systems, the blockchain is based on secure fundamental ideas and cryptography. Blockchain relies on many volunteers to sign hashes that confirm transactions on the Bitcoin network. This approach makes transactions typically irreversible and ensures robust data security.
Bitcoin is open: Since Bitcoin's ledger is transparent, all transactions are visible to the public, even if the parties involved are anonymous. So in this wise, it is hard to game the system. Because all data is public, there is nothing for malicious people to "try to attack" and view.Compared to established organizations' frequent data breaches, Bitcoin seems much safer. No personal information like passwords, credit card numbers, or physical addresses are added to the blockchain when purchasing or selling Bitcoin. That i the case when hackers attack traditional banking systems, as Equifax just discovered.
Bitcoin lacks authorization: Being open and decentralized means nothing if you need permission to enter. Bitcoin is unregulated and available to everybody. Bitcoin is honest and fair since it has no permits.
Important Notice: Any news, opinions, research, analyses, prices, or other information contained on this feed are provided as general market commentary and do not constitute investment advice or solicitation for a transaction in any financial instrument or unsolicited financial promotions. All material published on the website is intended for informational purposes only. The market commentary has not been prepared in accordance with legal requirements designed to promote the independence of investment research, and therefore, it is not subject to any prohibition on dealing ahead of dissemination. We do not make any warranties about the completeness, reliability, and accuracy of this market commentary. Past performance is not an indication of possible future performance. Any action you take upon the information on this feed is strictly at your own risk, and we will not be liable for any losses and damages in connection with the use of this feed.
Risk Warning: Cryptocurrencies are highly volatile and trading can result in the loss of your invested funds. Before investing you should be aware that cryptocurrencies may not be suitable for all investors. You should therefore carefully consider whether trading or holding digital assets is suitable for you in light of your financial condition and not invest money that you can not afford to lose.